ABOUT US
An exquisite Vape Emporium, providing the most reputable top brand devices and premium e-juice to local and surrounding areas.
Focusing on harm reduction and education you'll leave Fluid Vape with the right products, knowledge, and solutions.
We offer a variety of vaping solutions including devices, kits, e-liquid, disposables, accessories, herbal+ & more!

FLUID VAPE proudly produces its own House line of e-liquid.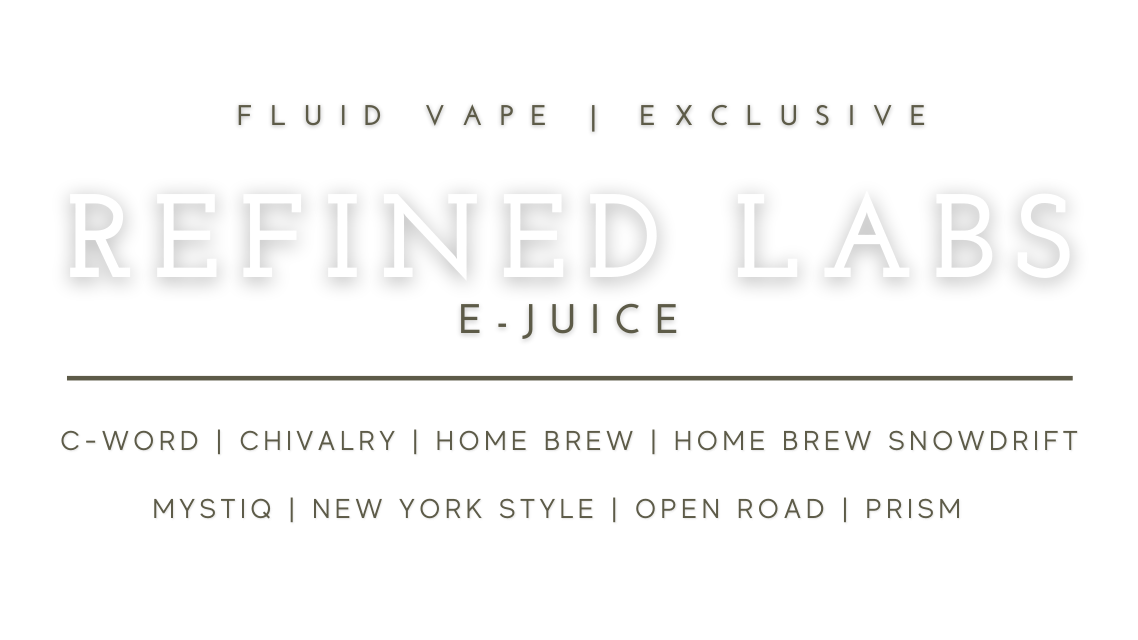 Refined Labs started in Red Deer Alberta in 2016 with only 3 flavours to introduce to the market. We outgrew that space and moved operations to Langley, BC.  The product began to move quickly and Kyle C joined Refined Labs. From there, Kyle learned everything he could about mixing juice and brought Refined to the next level.  We now have over 50 flavor profiles to offer, and a majority of these profiles are offered in Salt Nicotine as well as Freebase Nicotine. Roughly 15 of these profiles are also offered in a menthol version of salts and freebase as well.

FLUID | NEW WEST

 
 
 

FLUID | RED DEER

 
 

[powr-social-feed id="c170797c_1615782787"]
[powr-scroll-to-top id="36dd890c_1615773712"]